When we talk about Nike Hypervenom, most NIKE fans will think about soccer cleats, artificial-grass soccer cleats or firm-ground soccer cleats. However, there are a few Nike Hypervenom shoes that don't come with big studs on the sole of the shoe. They are the indoor soccer shoes such as the Nike Hypervenom Phelon Premium IC Liquid Diamond and Nike Hypervenom Phelon IC.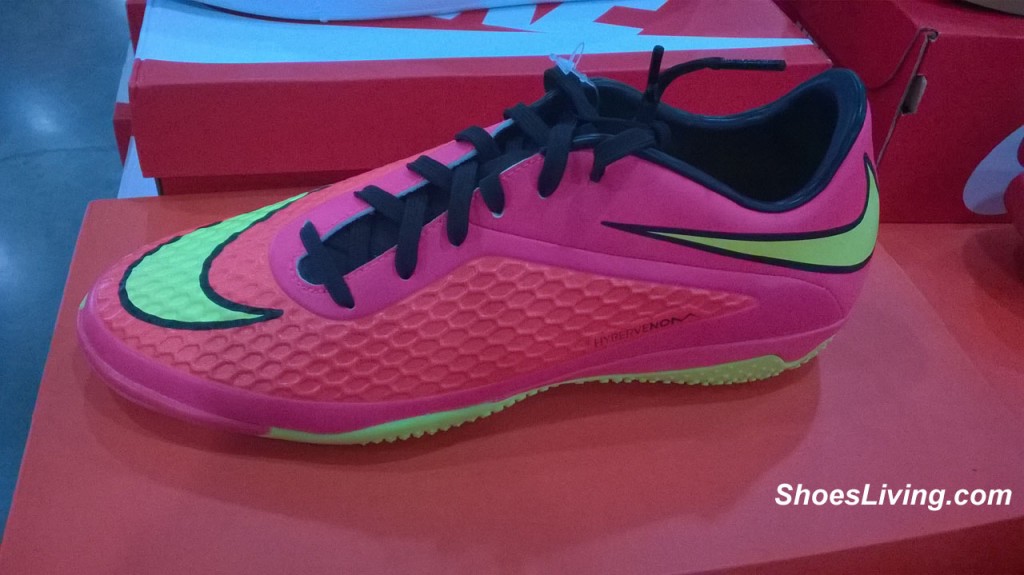 The Nike Hypervenom Phelon IC is one of the best indoor soccer shoes that built for unrivaled agility on indoor surfaces. It gives you a feel of glove-like fit. You will feel wearing nothing when these shoes are put on.
The leather upper is soft and thin and you will feel the ball is sticking around your feet all the time. Look at the shape of the shoe, isn't it looks like a human foot? The shortened lace area is also a great feature to increase the size of vamp and strike zone. On top of that, the decoupled outsole used in this shoe is able to improve the agility through metatarsal activation.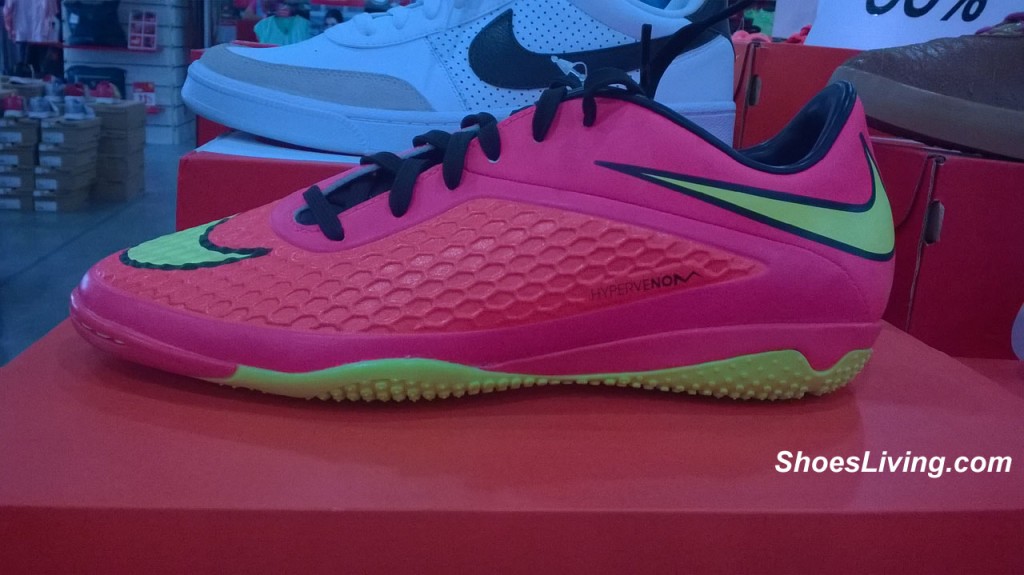 Last but not least, the material used for the outsole is non-marking and it definitely help to enhance traction and movement for better responsive. In addition, Nike allows you to customize the Hypervenom in any way you prefer with NIKEiD. It is easy to make your own Nike shoes if you design your own football shoes with NIKE before. Love the photos of the Nike Hypervenom? Share it out!