Although we have been encouraging Jordan fans to design your own Jordan shoes online, there are still many people don't know about customizing a pair of Jordan shoes. It's not surprising because NIKEiD is only available in certain countries such as United States, Australia, United Kingdom, Middle East, South America, Africa and a few countries in Europe. NIKEiD is not available in many countries in Asia. However, you can still customize your own Jordan shoes via the borderless internet. Design a pair for yourself now with the delicious step by step guide here.
Step 1: Access to NIKEiD Worldwide
Open a web browser on your Mac, PC, iPhone or any Android devices and go to NIKEiD official website. Click on the flag on top right to select your location if you are not from north America. Move your cursor to CUSTOMIZE and select Jordan to enter custom Jordan shoe page.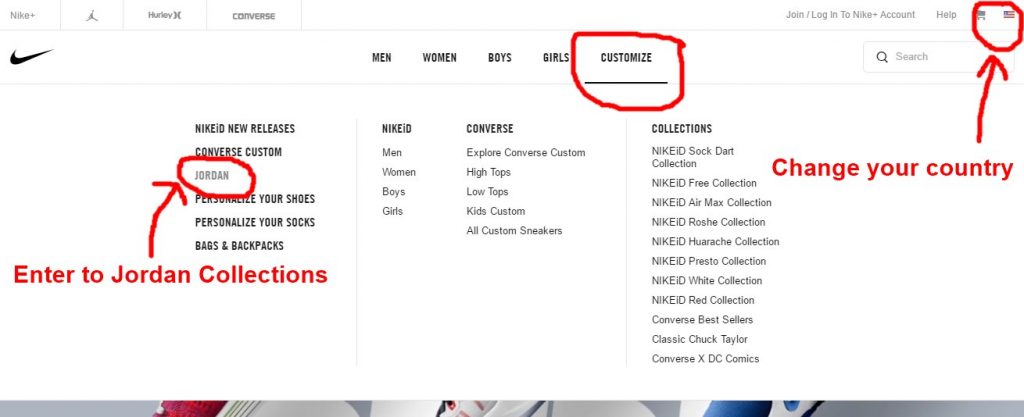 Step 2: Select the Jordan you want to customize
Normally there will be six to eight pairs of custom Jordan shoes available for you to customize. Jordan Spizike iD, Air Jordan iD and Air Jordan Alpha iD are very popular in the past few years but they are no longer available in 2016. The Jordan Eclipse iD is the one and only choice you have in this year. Select the base shoe color you prefer and you can begin to customize your own Jordan.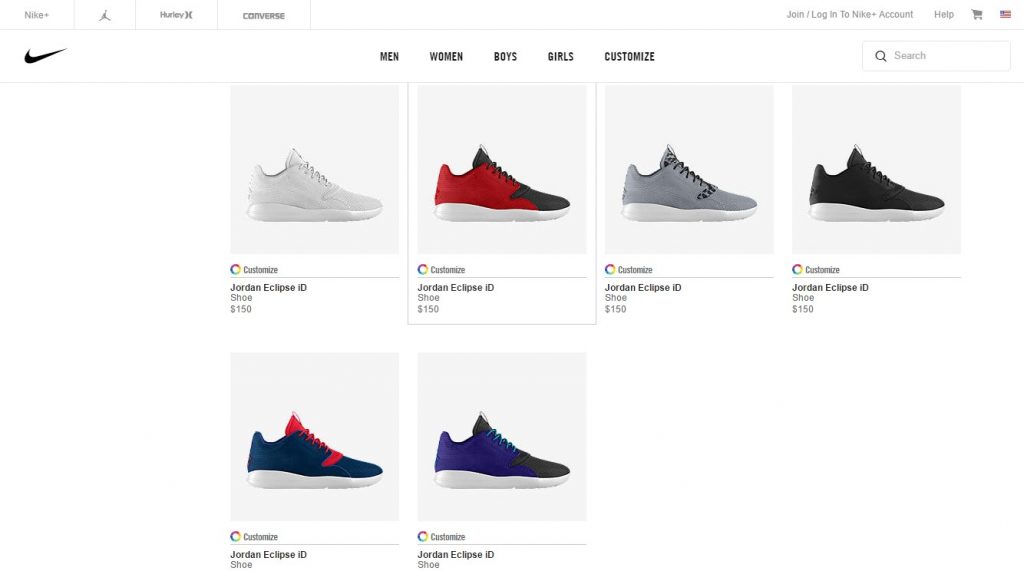 Step 3: Customize your own Jordan shoes
All the amazing things are going to happen at this page. It is like painting your own Jordan shoes. This is virtual and it is free. Notice there is a color bar on your right. Select each part of the shoe and select the color or pattern you want to put on that particular part. Upper part, tip, heel, strap, midsole, outsole, tongue, pad, topline, lining, lace and more. Each of every part can be customized according to your own taste. In addition, you can also add your personal iD on the shoe as well as Jordan logo from the control panel on your right.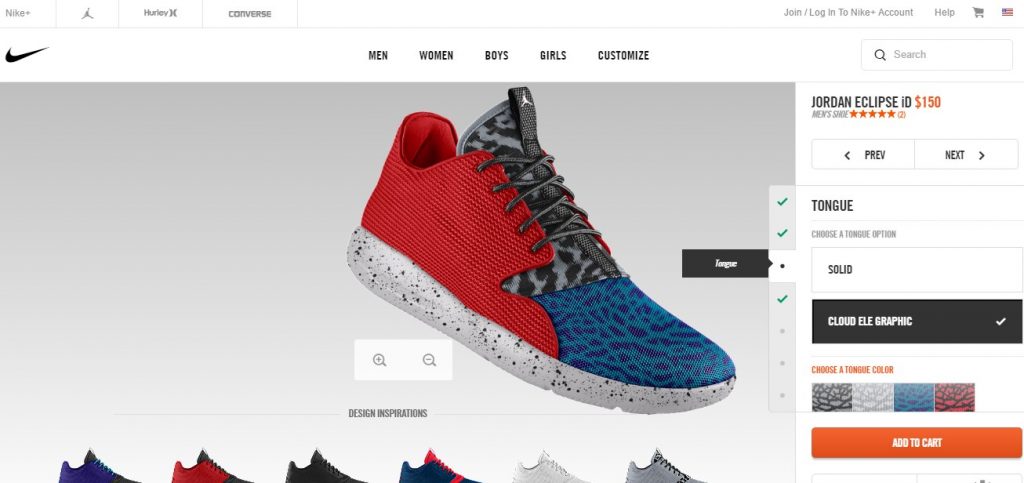 Step 4: Save your design or buy it!
The NIKEiD is a free online page for everyone to customize their dream shoe. Once you are done and satisfied with your design, you can save the image to your local computer. Otherwise, you can also click on the Add To Cart button to purchase it. NIKE will craft the shoe according to your design and send it to your door step. This usually will take 2-3 weeks depending on your location.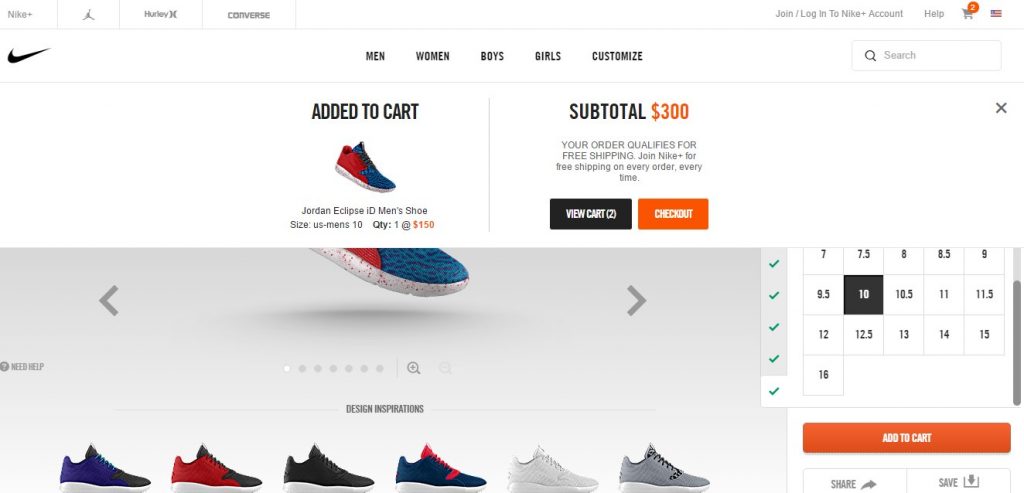 Check out some of the coolest custom Jordan shoes here: Customized Jordan shoes, Custom Nike Air Jordan Flight Plate, Customize your own Air Jordan Spizike iD and Customize your own Jordan baseball cleats.
Other than design your own Jordan shoes online, you can also design Nike shoes, for example, Nike Air Huarache iD, Nike Internationalist iD, Nike Air Max 90 HYP Premium iD and others.