The best time to design your own football shoes or football boots is when there is no one else around you. This is because you can concentrate on your own design and create a pair of football shoes that no one else has it. All you need is inspiration and innovation. Combine everything you have learned in the past to create one unique football boot today.  Wear it to the football field and surprise Peyton Manning or David Beckham. You can do this with either Nike or Adidas. Both of these shoe brands have great reputation in making great football shoes.
Before you begin, it is a must to let you know that Design your own running shoes and Design your own skate shoes are two tutorials you ought to read. They can give you some simple ideas on how to design your own football boots online without spending a dime. In this tutorial, you will be taught how to design and order your very own football shoes from Nike online shoe store.
Step 1: First and foremost, you will need to access to NIKE official website. Just open a browser and go to Nike.com. You can do this on your PC, Mac, iPhone, iPad, or any Android devices. Once you are at Nike official website, move your mouse to MEN -> Shoes and then click on Football. For those who would like to design your own Adidas football shoe, you will have to go to Adidas.com.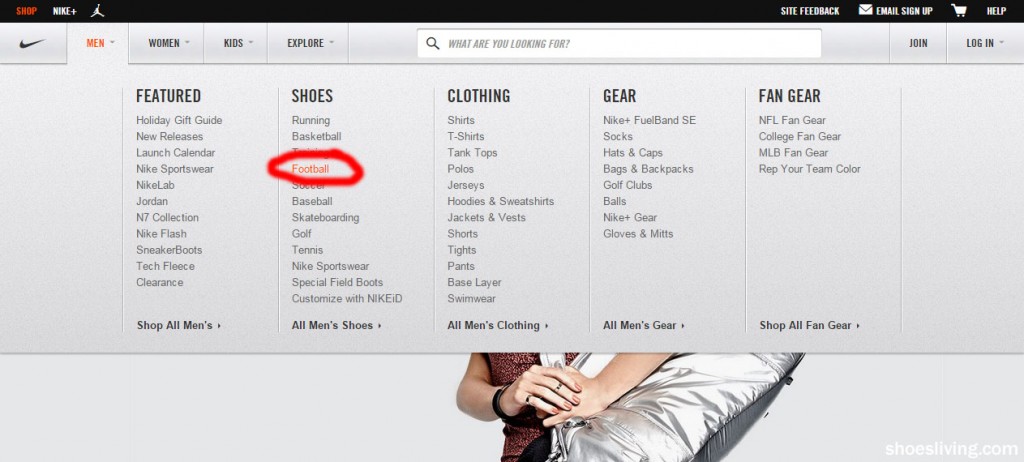 Step 2: You will see a lot of Nike football shoes in this page but not all of them are customizable. For example, you can't customize the Nike Zoom Field General. Scroll down a little bit and click on the "CUSTOMIZE IT with NIKEiD".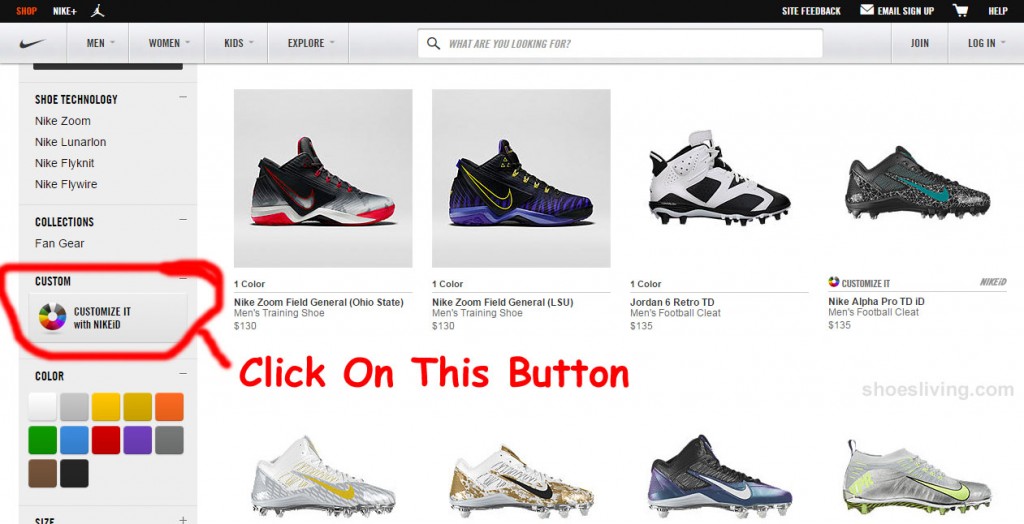 Step 3: Every pair of Nike football shoes and boots appear in this page is customizable. There are at least 50 different types of Nike football shoes here. You can select any of them that you want to put your own design on it, for instance, Nike Dunk Low, Nike Dunk High, Nike Dunk High (NFL Miami Dolphins) iD, Nike Alpha Pro D iD, Nike Alpha Pro 3/4 D iD, Nike Alpha Pro TD iD, or Nike Alpha Pro 3/4 TD iD.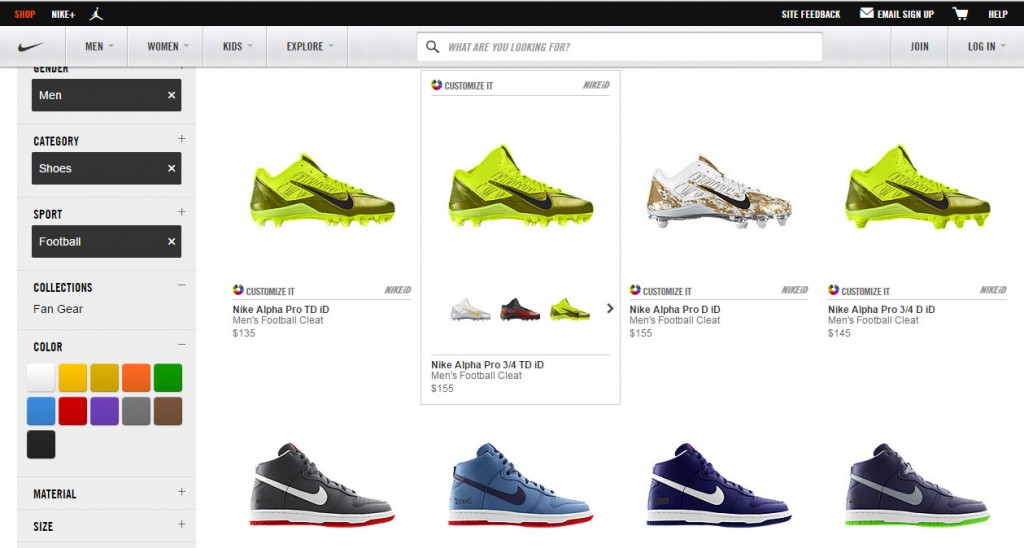 Step 4: Now you will see the shoe you selected in Step 3 becomes big. The excitement to design your own football shoes starts here. Click on the START CUSTOMIZING to begin. Select any part you want to customize by clicking the sample shoe and then select your preferred color. The part of the shoe will be highlighted when you move your mouse over it. To make things easy, you can follow the step by step guide in the color panel on your right. Start to make your football boots by selecting your preferred plate and then select the color you want for the base, overlay, base swoosh, overlay swoosh, flywire, lace, and others.
Step 5: Just like how you make your own Nike shoes online, give your unique football boots a personal iD. Lastly, select your size and click Add To Cart button to buy the shoe if you are satisfied with your own design. You can always design your own football shoes online again by refreshing the page if you are not happy with it.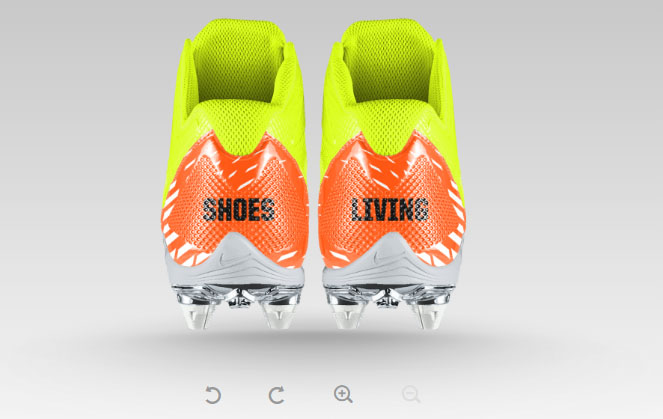 Custom Nike Football Boots
For those who have placed an order with NIKE, you will have to wait about 2 to 3 weeks for Nike to custom build the shoe according to what you design. Nike members enjoy no-cost returns if they are unsatisfied with what Nike build. In a nutshell, design your own Nike football shoes is really something very cool to be done.