Here are 3 pairs of shoes that you have never seen before in any shoe store. They may look bizarre but you will be astonished when you found out what the design can really do to protect your feet. With the technology built into the shoes, they are more than just a pair of shoes.
Vibram Furoshiki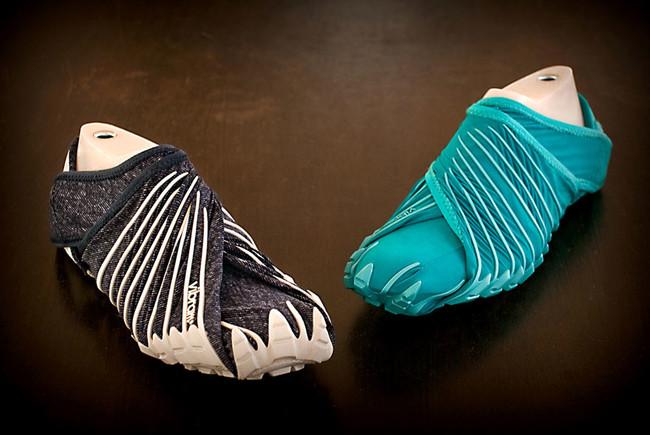 Vibram Furoshiki is a pair of shoes made by an Italian shoe company, Vibram. This shoe is inspired by Japanese clothing. The idea behind the design is to create a shoe that wraps around human feet. In this way you can get a hundred percent customized fit for any kind of activities from running to hiking. In addition to that, you can also adjust the shoe according to your feet at any level.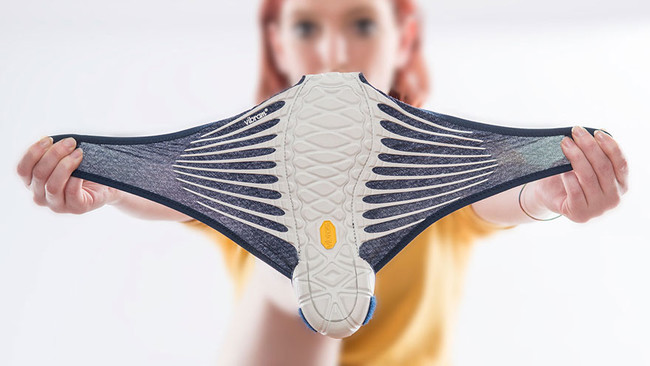 The Vibram Furoshiki features wrapping sole and two Velcro at both ends. To wear this shoe, you need to adjust both the two tabs and fasten it with the Velcro at both ends. The upper stretch fabric are very strong and they are expandable. It fits nicely on any types of foot. The Vibram Furoshiki also packs easily for traveling. Price wise, it costs $110.00 for a pair. Other than the orginal Furoshiki, Vibram also offers High Winter Boot and Mid Winter Boot. See also: Top 10 Best Slippers with Arch Support
Dada MP3 Sneakers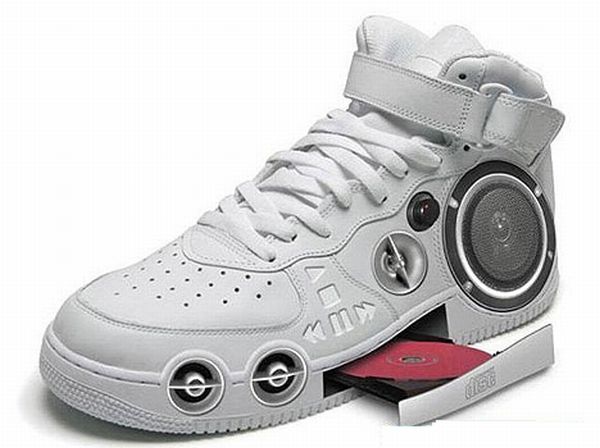 How convenience it is if you can bring your MP3 player go out without holding it? The Dada MP3 Sneakers is the one you should seriously have a look if you are a music lover. It is not ridiculous. This sneaker can broadcast the music from your shoe to your wireless headphones. On the other hand, you can also play your songs from the built-in speakers in the shoes. It is cool to design your own sneakers but this MP3 sneakers is really one of its kind compared to custom sneakers. (See also: Design your own Vans shoes)
Fish Slippers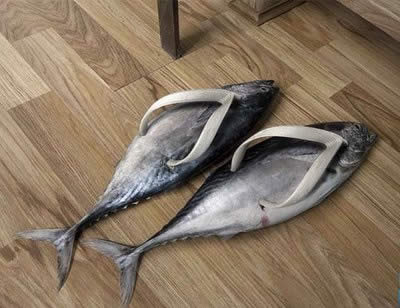 Other than "Fish Slippers", "Fish Flip Flops" or "Fish Thong Sandals", there is no better words to describe this pair of slippers. It is a pair of slippers you can find only in Japan but not in the United States. It is good to wear to the beach to prank your friends. The fish shape is just so fun and it is definitely a great gift for any holiday season.
See also: Best Zumba Shoes, Best Selling Running Shoes Online, and Most Expensive Basketball Shoes.