Google
Current tag: online



advertisements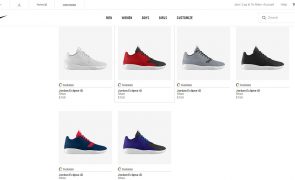 Although we have been encouraging Jordan fans to design your own Jordan shoes online, there are still many people don't know about customizing a pair of Jordan shoes. It's not surprising because NIKEiD is only available in certain countries such as United States, Australia, United Kingdom, Middle East, South America, Africa and a few countries in Europe. NIKEiD is not available in many countries in Asia. However, you can still…
Read more...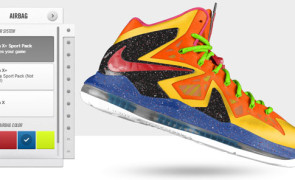 Walked into Nike stores a few times but couldn't find a pair of LeBron James shoes that suits your needs? You are not the only one! Many of us couldn't find the best shoes that we really want. The 2012 and 2013 LeBron James limited edition shoes are nice but sometimes it doesn't attractive enough for some shoe lovers to go for it. No worry if you are dying for…
Read more...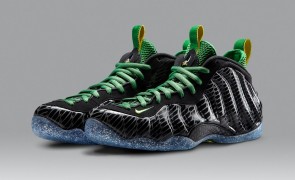 People who used to wear Nike Foamposites know that it is priceless to own these kinds of shoes. The comfort and performance of the shoes are priceless. In addition, you can also customize your own Foamposites. If you are inspired by the Paranorman Foamposites or Eggplant, you can spend a little bit time to make a pair of custom Foamposites purely for your own. When you are designing your own…
Read more...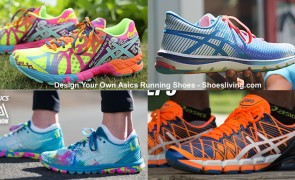 You can design your own Asics running shoes online according to your training plan. A pair of customized Asics running shoes is something important to achieve your running goals. It is essential to improve your training, build your endurance, run faster, or whatever your objective might be. Many runners thought they can go faster with a good workout plan such as distance and pace. But they can actually go even…
Read more...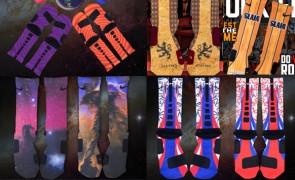 Why not customize your own Nike Elite socks if you are looking to buy a pair of unique socks? A pair of custom Nike Elite socks is inimitable because it is your own designs and the artwork is belongs to you. Over the years, we have seen a few really nice custom Nike Elite socks such as Lebron X Cork, NSP-LJ6, NSP-KB24, NSP-KD35, and the one made for the folks…
Read more...



advertisements