Current category: Sneakers



advertisements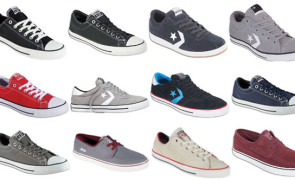 Hey skate player! It is time to design your own skate shoes! Don't tell me there are thousands of skate shoes on sale out there because I want a pair of unique skate shoes with my own design on it. Me myself is a skateboard enthusiast, I have been searching for special skate shoes to look cool during skateboarding. Once awhile, ill buy some famous skate shoes especially when my…
Read more...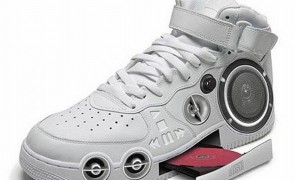 Here are 3 pairs of shoes that you have never seen before in any shoe store. They may look bizarre but you will be astonished when you found out what the design can really do to protect your feet. With the technology built into the shoes, they are more than just a pair of shoes. Vibram Furoshiki Vibram Furoshiki is a pair of shoes made by an Italian shoe company,…
Read more...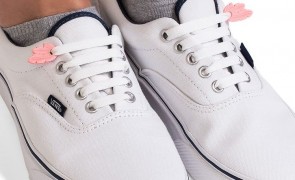 There are at least 6 different ways to lace your Vans: Straight lace (bar lace), Diamond lace, Cross lace (Criss-Cross), Over-Under lace, Sawtooth lace and Checker Board lace. Each type of lace will give your shoe a different look. Take your time to learn how to lace Vans in proper way and make your Vans sneakers look different everyday. Generally, most Vans come with 36 inches flat laces but you…
Read more...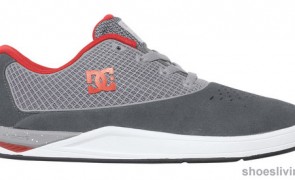 Can you design your own DC shoes online? The answer is YES and you can definitely do it right here, right now for free. Stop wondering how to build your own DC shoes and follow the step by step guide here to enter the world of custom DC shoes and custom DC skate shoes. While Converse offers you an online program to design your own Converse and Nike provides you…
Read more...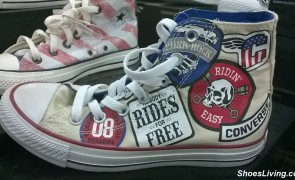 You can always design your own Converse with a computer, smartphone, Mac, iPad or any device that is capable to connect to the internet. Since day one of this website started, there are many tutorials related to custom shoes as well as steps to design your own shoes. With some restrictions, many top brands such as Nike, adidas and Vans are giving an opportunity to their fans to customize a…
Read more...



advertisements