Nothing gets better than these top five best Nike Zumba shoes especially if you are looking for a pair of Nike shoes to go for Zumba dance. These shoes are highly recommended by Zumba instructors and Zumba students because they are comfort, breathable, and specially designed for high-impact exercises like Zumba dance. You can make any Zumba moves easier by wearing these shoes. Salsa, Side Salsa, Travel Salsa, Samba, Destroza, Flamenco Arms, Merengue, Cumbia, Caipirinha, Beto Shuffle, Belly Dance or Tango, they won't be something hard to perform by wearing these shoes. Among the best Zumba shoes, these are the top 5 best Nike Zumba shoes that is highly suggested.
Nike Flex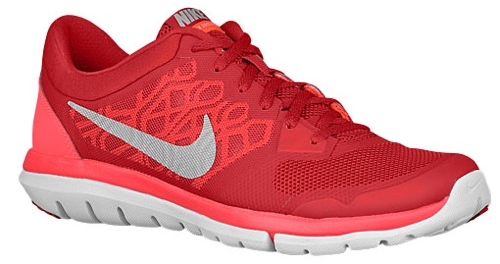 The Nike Flex is remarkably one of the best shoes for Zumba dance although it was not actually designed for Zumba classes. This lightweight shoe features a breathable coverage in the upper, displays stretched inner sleeves, and completed with no-sew overlays which is simply perfect for Zumba dance. Thanks to its extra cushion in the forefoot and heel, the Nike Flex earned a lot of positive feedback from people who wear it to attend Zumba fitness program. Some said the Nike Flex is comparable to Ryka Women's Studio D and Bloch Boost Dance Sneaker.
Nike Musique IV Dance Shoes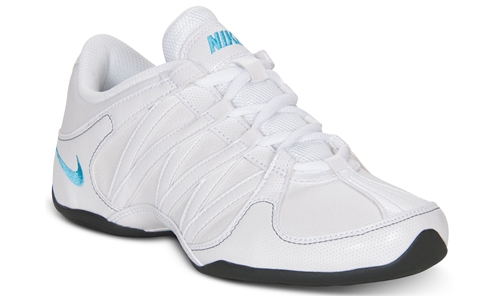 The Nike Musique IV is designed for dancing. The upper features a lightweight mesh and synthetic leather upper with midfoot strapping for support during Zumba dance actions. The midsole also comes with double lasted forefoot and heel for low profile added stability. For the outsole, the Nike Musique IV is made of non-marking green rubber for traction. This is definitely one of the best Nike shoes for Zumba dance because you can make a twist or spin easily without hurting your feet.
Nike Studio Trainer 2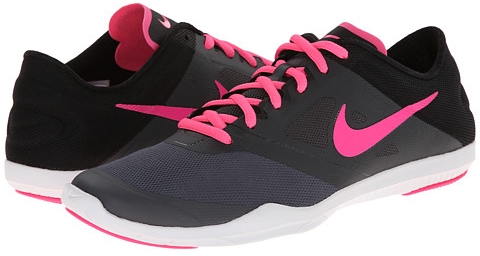 The Nike Studio Trainer 2 is made for cross-training, dancing, cardio and any array of activities. The EVA midsole is made for maximum flexibility and also support for lateral movements. This is very important because Zumba dance involve a lot of lateral movements. The outsole features a pivot point for dance movements and there is a rubber in the heel and toe to provide a better grip. If you do attend Zumba classes, you will see some people wearing the Nike Studio Trainer 2 for sure.
Nike Sideline II Insert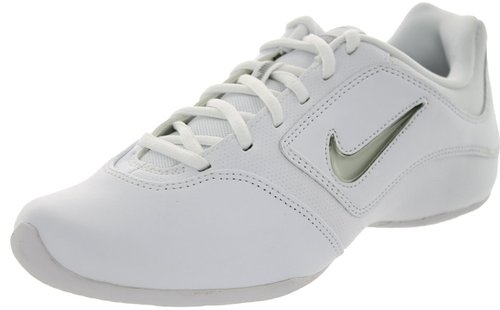 The Nike Sideline II Insert is one of the best Nike Zumba shoes you can buy from any Nike Stores, either online or offline. It is available in White or silver only. This shoe has a Plylon midsole that offers lightweight cushioning and Flex grooves that gives you the maximum flexibility you need for Zumba. With all the advanced features, the Nike Sideline II Insert works very well on different kinds of surfaces. Instead, it can be used for cheerleading other than studio dancing.
Nike Musique 3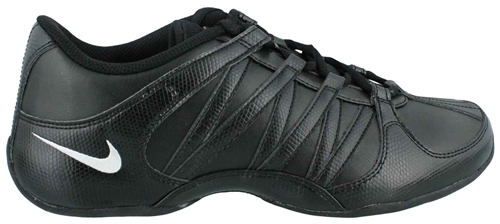 The last Nike shoes for Zumba dance that people strongly suggest is the Nike Musique 3. The Nike Musique 3 is a low-profile shoe with tons of great support and flexibility, which is what a Zumba dancer needs. It also features a non-marking, spinnable rubber with medial pivot point that gives you a good grip on all kinds of gym or studio surfaces.
Other Nike Zumba Shoes you may consider: Nike Shox Calistra or Nike Cross Trainers.
Often, comfortable, lightweight, great support and breathable are the four major things to consider when it comes to buying a pair of Zumba shoes. There is nothing much to worry if your choice is Nike because Nike has been making shoes for many years with great reputation. In fact, some of the Nike shoes mentioned comes with a very competitive price compared to other popular Zumba shoe brands such as Ryka, Zumba, Capezio or Bloch. Besides, you can also Design your own Nike shoes or make your own Nike shoes follow your preference.
For those who are using any of the mentioned Nike Zumba shoes, you are welcome to leave a comment here. All the Zumba dancers from around the world would like to know how these shoes perform. Are they easy to use or are they durable enough.