The best indoor soccer shoes are not the one that has the highest price tag but it is the one that makes you play your indoor soccer game comfortably. Most important, the shoes have to be the pair that let you score a lot in any indoor soccer sports game. Apart from budget, what should be the factors when it comes to considering the best indoor soccer shoes? Is it the upper design? Is it the inner cushion? You can see the top 10 best indoor soccer shoes here if you have no idea of which soccer shoes to buy. These indoor soccer shoes are voted by professional soccer players around the world. Go through the list and you will sure find the one that suit you the best.
Nike Elastico Finale
The latest Nike Elastico Finale is a light-weight yet very durable indoor soccer shoe. Nike uses their brand new NikeSkin technology for the shoe upper part to reduce the weight. The material is very thin but strong. Paired with the 3D textured, the Nike Elastico Finale is definitely one of the best shoes for indoor soccer. Except those ready made, you can also customize this shoe with NIKEiD Make Your Own Nike Shoes.
Nike Nike5 Gato
The next shoes you can consider is the Nike Nike5 Gato if you are looking for Nike indoor soccer shoes. The Nike5 Gato is an amphibian. It gives you the stability and traction you need for an indoor soccer game. On the other hand, you can also wear it out for any outdoor sport games.
Nike Elastico Superfly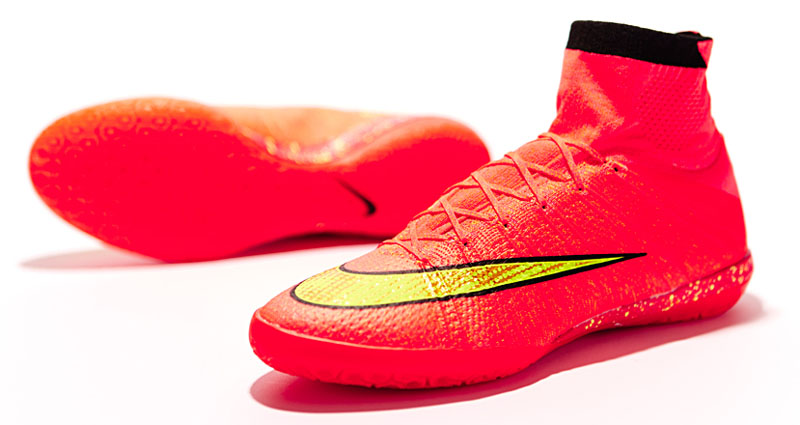 The Nike Elastico Superfly is specially made by Nike for Futsal game as it comes with good stability, superb traction, and perfect underfoot control. The micro-textured upper combines three major technologies by Nike – Flyknit, NikeSkin, and ACC (All Conditions Control). These three technologies give your foot an ability to stick with the ball at all time.
PUMA Momentta Vulc Sala Country
If the best indoor soccer shoes is rated 5 stars, the PUMA Momentta Vulc Sala Country should be a 4.4 stars shoe. This shoe is not just perfect for any soccer or Futsal game but it is also good for any other sport. Abrasion-resistant upper and rubber non-marking indoor sole are two significant features made by PUMA for this shoe.
Adidas Freefootball SpeedTrick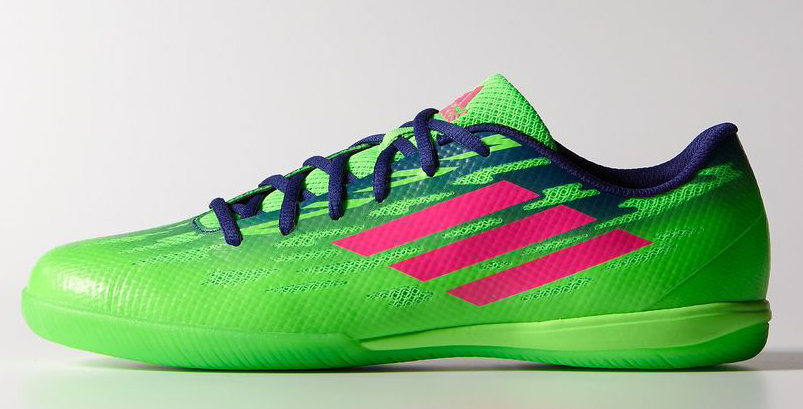 The Adidas Freefootball SpeedTrick weighs only 8.8oz. It is the one of the most lightest soccer shoes and it is certainly perfect for Futsal players who are looking for a Futsal shoes within this weight. With thin upper and flexible sole, it provides you the speed and tricks you need for a wonderful soccer game.
Adidas Samba Classic Soccer Shoe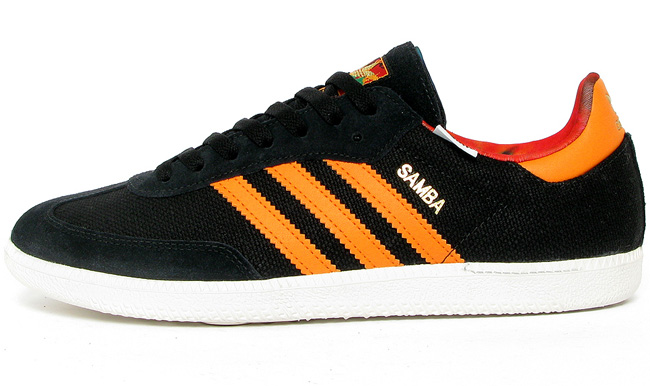 For the past few decades, Adidas Samba Classic has always been the most wanted indoor soccer shoe. It has been the best shoes for high performance and leisure use. Synthetic leather upper is for lightweight and durability. Suede overlay is for abrasion resistance and upper protection. Wear this with Adidas performance pants and you can have a perfect Futsal game.
Adidas Mundial Goal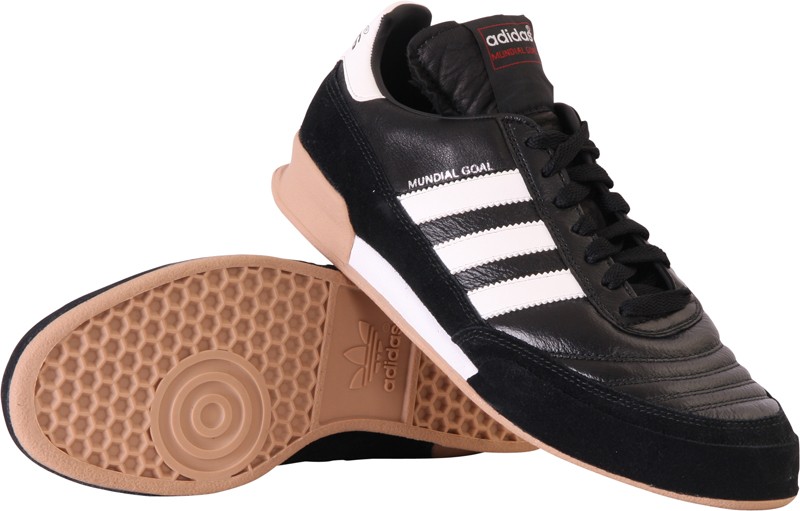 Adidas Mundial Goal is one great Futsal shoe that can make you score a lot of goals. It features the softest K-Leather for stupendous ball feel. On top of that, the lightweight EVA cushion insole and midsole will give you the glove-like feeling to play a fast soccer game.
Kelme Michelin Star 360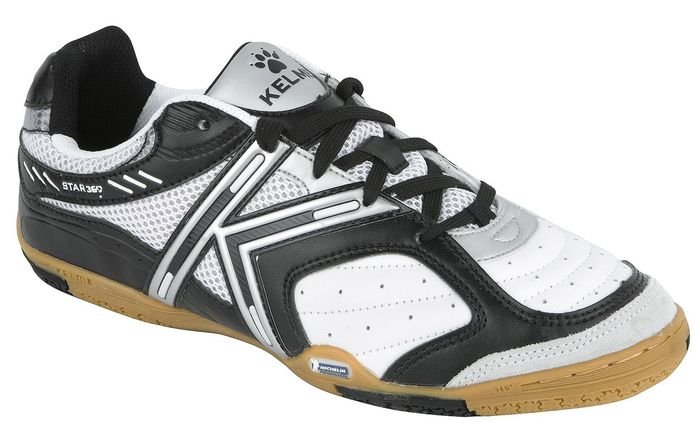 Kelme is well-known for making good sports shoes and the Kelme Michelin Star 360 is one of it. It is a unique sports shoe that gives you a total control of the ball. The weight of the shoe is just 10.4oz but it has an adequate amount of volume to protect your feet while giving you the maximum control to the ball.
Munich Gresca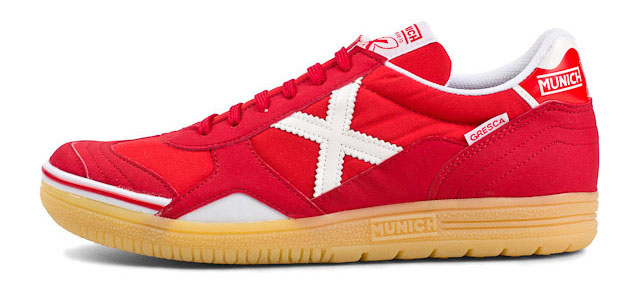 This shoe is weigh at 11.6oz with the price tag around $120 dollars. It may not be very popular in the U.S. but it is one of the most famous indoor sports shoes in Europe. Vulcanized rubber sole and a toe cap are what make this soccer boot distinctive. Except men and women, you can also find other indoor soccer shoes for kids with Munich.
Diadora Maracana

You can get a pair of Diadora Maracana for less than $100 when there is a sale going on. Every penny spent is worth it because you are buying a full bodied and energetic sports shoe. This shoe has earned its reputation as one of the best indoor soccer shoes in the world automatically over the past few years due to the high quality.
Some other great shoes for indoor soccer game: Nike Hypervenom Phelon IC, Nike Lunar Gato II, Nike Mercurial Victory, Nike Tiempo Legacy, Nike Tiempo Genio Leather, Nike Magista Onda FG Firm Ground, Nike Bomba II, Adidas F10, Adidas Predator Absolado Instinct, Diadora Evoluzione, Diadora Quinto, Joma Lozano, Joma Super Regate, Joma Super Sonic, Joma Top Flex, PUMA EvoSPEED 4.3 IT, and PUMA Neon Lite.