Current category: ADIDAS



advertisements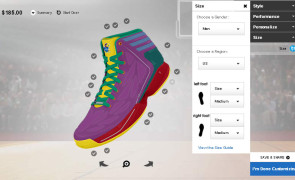 Today is a good day, and it is a day where you should design your own Adidas shoes online through the official website. And yes, you can place order according to the design you want and have them delivered to your doorstep within weeks. All you need is inspiration, creativity, and a mind full with colors. At this time, in this age of internet world, you can create your own…
Read more...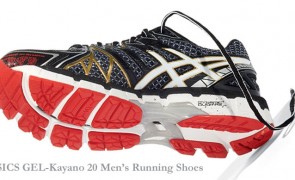 What are the hottest running shoes on sale right now? What are the best selling running shoes that people buy online almost every day? What are the best selling running shoes on Amazon, eBay, DSW, Zappos or other online shoe stores? If you have these questions in your mind, the top 10 best selling running shoes online list here will give you all the answers you want. 1. ASICS GEL-Noosa Tri…
Read more...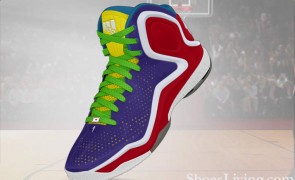 Perhaps you are using your brain in a very active yet creative way if you are surfing online finding how to customize your own Derrick Rose shoes. Designing a pair of unique Derrick Rose shoes is a very inventive and artistic process. It is true that there are many works have to be done but it doesn't really require any extra computer knowledge to do it. You can make a…
Read more...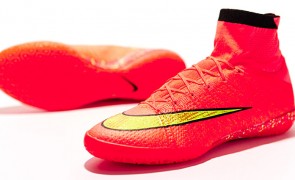 The best indoor soccer shoes are not the one that has the highest price tag but it is the one that makes you play your indoor soccer game comfortably. Most important, the shoes have to be the pair that let you score a lot in any indoor soccer sports game. Apart from budget, what should be the factors when it comes to considering the best indoor soccer shoes? Is it…
Read more...
In category:
ADIDAS
,
Diadora
,
Kelme
,
Munich
,
NIKE
,
Puma
Tags:
Adidas Freefootball SpeedTrick
,
Adidas Mundial Goal
,
Diadora Maracana
,
Indoor Soccer Shoes
,
Kelme Michelin Star 360
,
Nike Elastico Finale
,
Nike Elastico Superfly
,
Soccer Shoes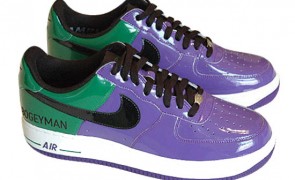 Often, basketball shoes are designed for basketball player to perform their best at a basketball game. These shoes are very well designed not just for basketball games but also for basketball fans to wear them out for any occasion. Top basketball shoe brands such as Nike, Air Jordan, Adidas, and Reebok regularly launch limited edition basketball shoes to give shoe collectors a premium chance to buy shoes that is really…
Read more...



advertisements