The Nike Air Jordan Spizike iD is one of the highlights among all Jordan collections. It is a Jordan classic with an elephant print that originated on the 1988 Air Jordan III. There's something you should see because the newest Air Jordan Spizike features an unprecedented modernized classic elephant print. On top of that, you can now customize your own Air Jordan Spizike iD to make your shoe a completely unique one.
At Nike iD official page, you can speckle the Air Jordan Spizike by adding a spray of paint. You can also customize the shoe by selecting a solid or translucent rubber outsole and then give it your preferred color. Other than that, there are a lot of things you can do just like how you customize your own Jordan shoes. It's definitely a fun thing to do even though you don't plan to buy it. However, if you would like to purchase it, you can get your custom-made Jordan shoes in 3 week or less.
Steps To Customize Your Own Air Jordan Spizike
You will be very familiar with the steps here if you used to customize your own Jordan shoes online before. However, there won't be a hard thing for you even though you do not know much about computer because it is extremely easy to customize your own Jordans online.
Step 1: First of all, go to Nike official website at Nike.com or you can click on this link for direct access. Click on the Air Jordan icon on top of the page once you have landed.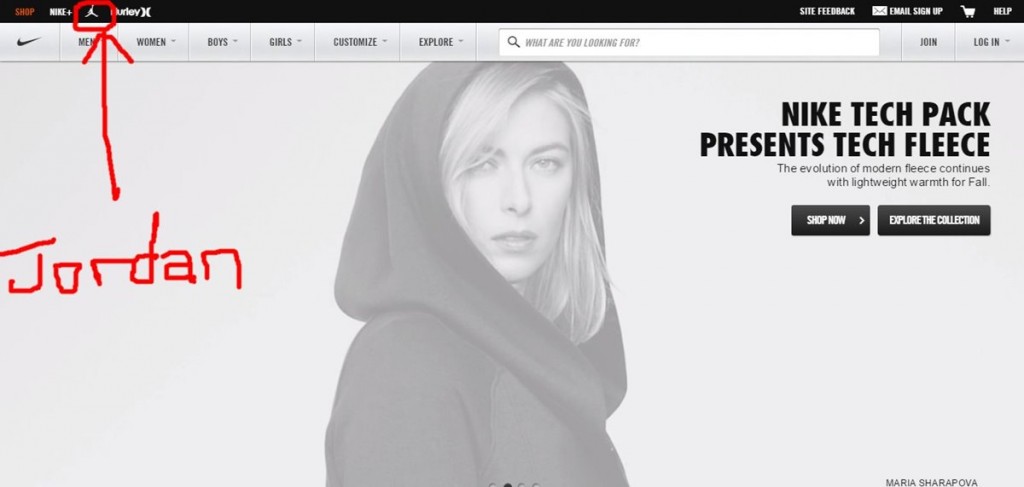 Step 2: You will be redirecting to Jordan brand page. All the Jordan products can be found in this page including shoes, clothing or gear. Click Shoes under Category.
Step 3: You will see hundreds of Jordan shoes. Look for Spizike iD with "CUSTOMIZE IT" icon beside and click on it to begin the customization. Alternatively, you can enter "Spizike" on the search bar to look for all Jordan Spizike shoes.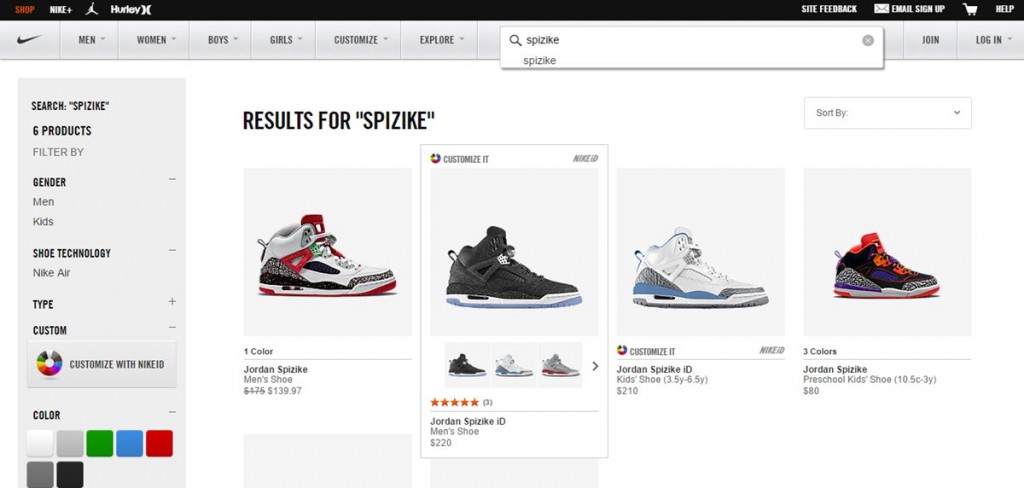 Step 4: The fun has begin now. You can add the famous tidal elephant print to the upper, strap, toe tip and heel, or mix in the big fish-inspired Stingray material to create your very own Jordan shoes. If you don't have any idea to begin, you may check out some of the customized Jordan shoes designed by our readers from all around the world.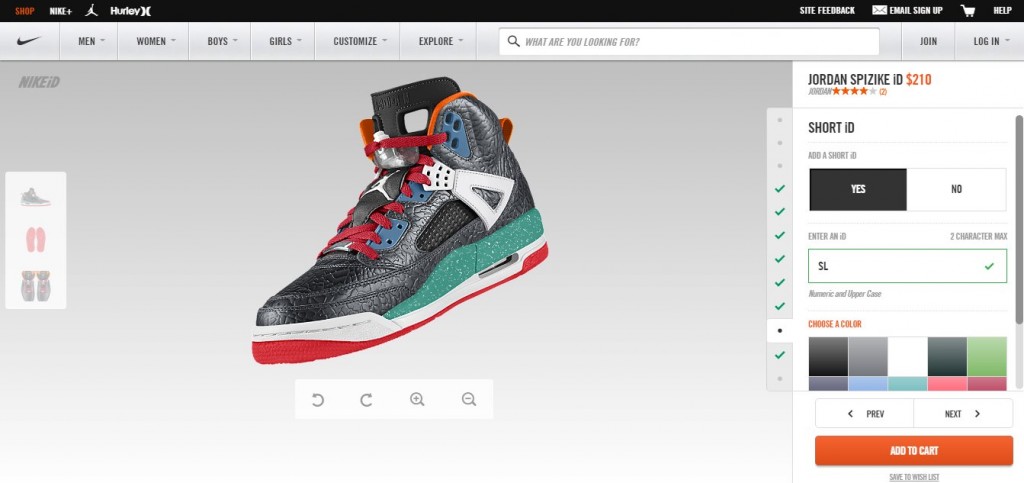 Step 5: Continue to speckle your Jordan shoes and customize the outsole, eyelets, lining, and midsole until you are satisfied with it. There is an option to add a personal iD and short iD for Air Jordan Spizike. Once you are done with the customization online, you can save your design as an image to your computer or tablet. Otherwise, you can click Add To Cart to purchase the shoes with credit card. As this is a custom-made Jordan shoes, you will receive it in 3 weeks or less.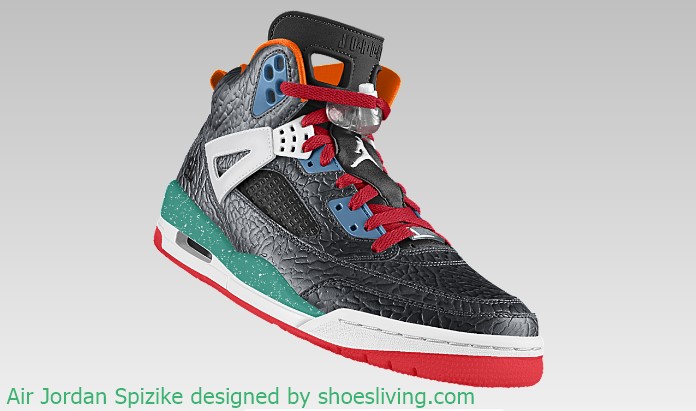 Nike Air Jordan Spizike
Not to be missed: Air Jordan Flight Plate