With the help of advanced technology, things unquestionably work differently. You can now design your own Nike shoes online without any color pencils or paper. It is free to do it online at NIKEiD website and you can even place an order with NIKEiD. Nike will then custom build the shoes according to your design and send it to your doorstep within 5 weeks. This might sounds complicated to people who have never done it before but it is absolutely an easy thing to be done for Nike fans who have get used to it. For beginners who are new to custom Nike shoes, you can follow the step by step guide here to build and create your own Nike shoes today!
How to design your own Nike shoes online
Over the years, Nike has added a few collections to the NIKEiD to allow their customers to customize them. Jordan shoes and LeBron James shoes are both most popular among others. You can customize your own Nike shoes with a PC, Mac, iPhone, iPad or any Android devices that are connected to the internet.
Step 1: Open a web browser and go to NIKEiD official page at nike.com/us/en_us/c/nikeid. Select Shoes under Category.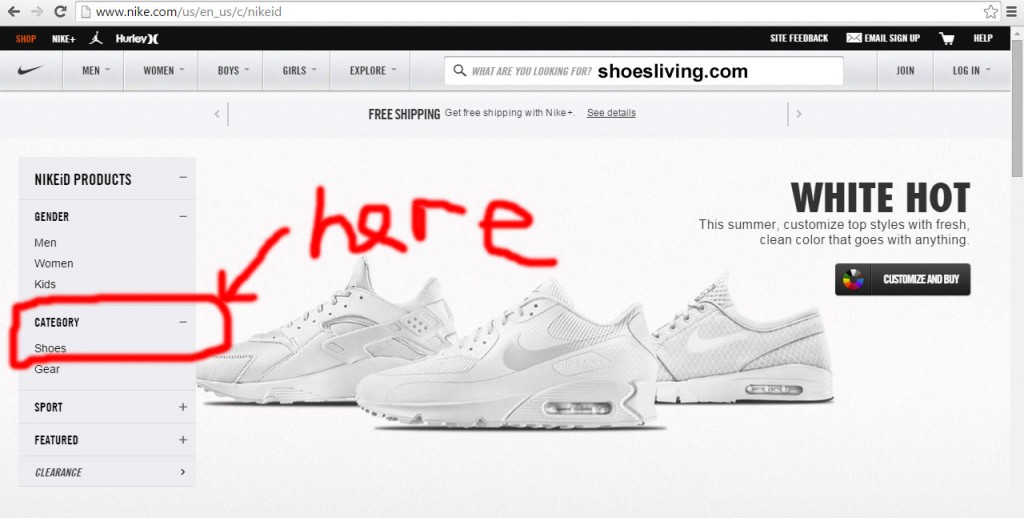 Step 2: All the customisable Nike shoes will be displayed at this page. Normally, you will see more than 200 shoes appeared at this page. You can filter your preference with the control panel on your left, for example, Nike Zoom, Nike Air Max, Nike Lunarlon, Nike Free, Tennis shoes, Kyrie Irving shoes, Kobe Bryant shoes and etc. You can filter it according to sport types, shoe technology or gender. Click on the image or the shoe you want to customize to begin once you have found it on this page.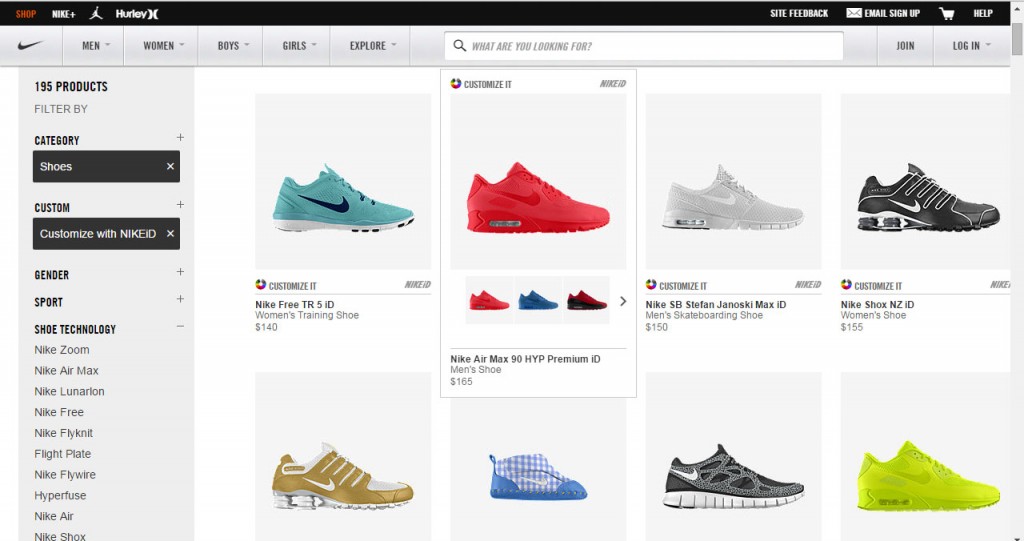 Step 3: Click on the Start Customizing to begin. The software behind NIKEiD is definitely amazing. Start customize every part of the shoe by choosing your preferred, for instances, vamp, overlay, mudguard, lining, lace, eyestay, logo, heel, midsole, outsole and more.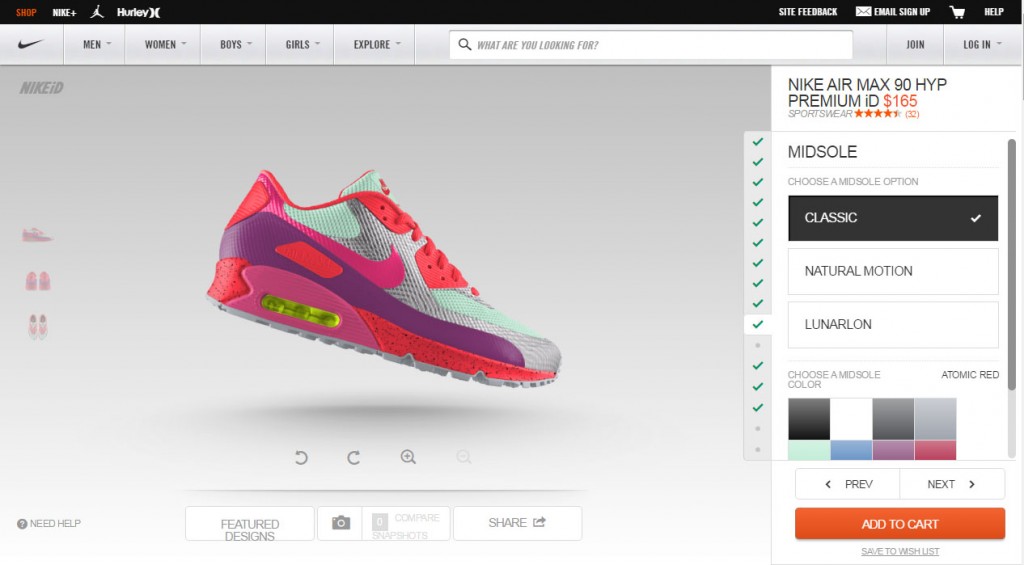 Step 4: Carefully select the color and pattern you love on the shoe until you are satisfied. Use the 360 degree viewer to view the shoe from font, back, side and top. For some Nike shoes, you are allowed to add an iD to the shoe with limited character. That means you can put "YourName", "MyNike", "Balrog" or whatever you want to indicate that's your Nike.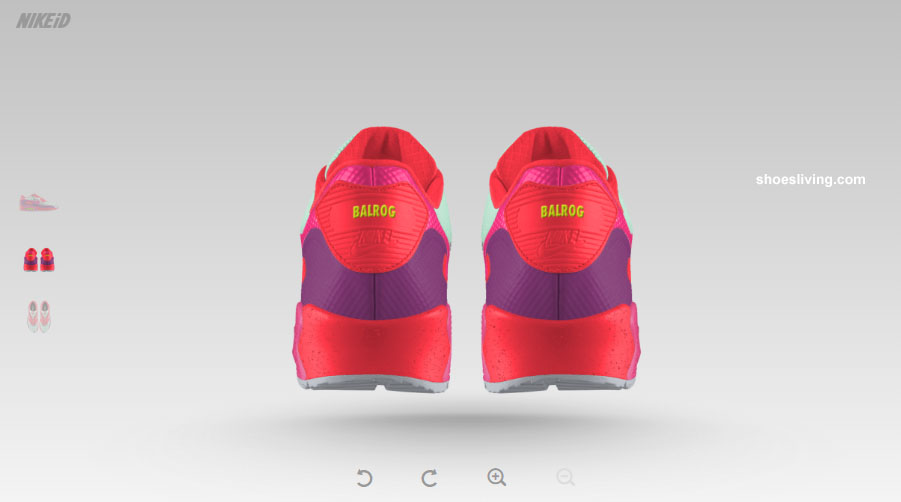 Step 5: Click on SAVE TO WISH LIST and begin to design another Nike shoes. Instead, you can click Add To Cart to proceed to the payment page and buy the shoe. All you need to do is enter your shipping address and make the payment online. As this is a custom made product, it will be delivered to you in 5 weeks or less. Make sure you select the correct gender (mens, womens or kids) and size before proceed to the payment page.
It is extremely easy to make your own Nike shoes. If you want a cool custom Nike shoes, make it looks simple yet complex, and make it looks complicated yet simple. In a nutshell, you can't call yourself a shoe designer until you have tried to design your own Nike shoes online.