Current category: Basketball Shoes



advertisements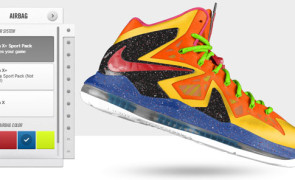 Walked into Nike stores a few times but couldn't find a pair of LeBron James shoes that suits your needs? You are not the only one! Many of us couldn't find the best shoes that we really want. The 2012 and 2013 LeBron James limited edition shoes are nice but sometimes it doesn't attractive enough for some shoe lovers to go for it. No worry if you are dying for…
Read more...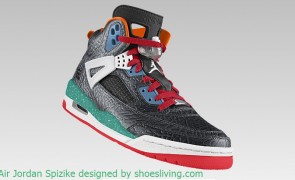 The Nike Air Jordan Spizike iD is one of the highlights among all Jordan collections. It is a Jordan classic with an elephant print that originated on the 1988 Air Jordan III. There's something you should see because the newest Air Jordan Spizike features an unprecedented modernized classic elephant print. On top of that, you can now customize your own Air Jordan Spizike iD to make your shoe a completely…
Read more...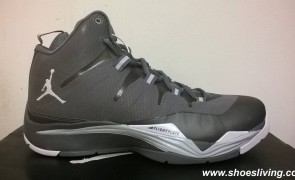 Yesterday, a reader of Shoesliving.com sends us a few photos of his custom Nike Air Jordan Flight Plate. It was the first custom Jordan Flight Plate photos we received after we posted the tutorial to customize your own Jordan shoes. It is really unique compared to some customized Jordan shoes we have seen before. This pair of Jordan Flight Plate is a combination of three main colors – grey, white…
Read more...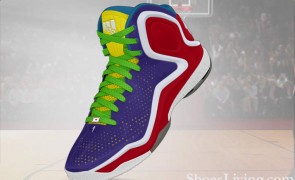 Perhaps you are using your brain in a very active yet creative way if you are surfing online finding how to customize your own Derrick Rose shoes. Designing a pair of unique Derrick Rose shoes is a very inventive and artistic process. It is true that there are many works have to be done but it doesn't really require any extra computer knowledge to do it. You can make a…
Read more...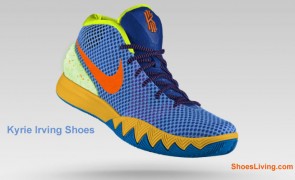 Kyrie Irving shoes are one of the most wanted basketball shoes on this planet. It is not easy to find Kyrie Irving shoes for sales due to the limited production of Kyrie Irving shoes. However, you can customize your own Kyrie Irving shoes online if you are a huge fan of him. With a computer, laptop, tablet, iPhone, iPad, or any other Android devices, you can connect to the internet…
Read more...



advertisements