With a few amazing online applications we have, you can now customize your own basketball shoes to make your day special. It is almost every basketball player's dream to own a pair of perfect custom basketball shoes because the production is only 1 of 1. It is like every girl's dream to find the perfect guy. With these online applications, you are allowed to put any color or design to your dream shoes. The factory will then build the shoes based on your design and deliver them to you. Nike, Adidas, Puma, Reebok, or any other brand can be customized within your fingertip. Get ready? All you need is a mouse on your hand.
Step 1: First of all, think of a brand you would like to wear. It could be Nike, Reebok, or any others. Nike will be used as an example to teach you how to build a custom basketball shoes because there are a few really cool collections including Jordan Super.Fly 2 iD, Jordan Spizike iOD, Hyperdunk iD, Kobe 8 System iD, Air Jordan Alpha 1 iD, LeBron X P.S. Elite, and many more. Go to this link and choose one basketball shoes to start your customization. The collections is very attractive but don't be greedy, pick only one to start the game. PS: You can change your country preference by clicking the country selector located at left bottom.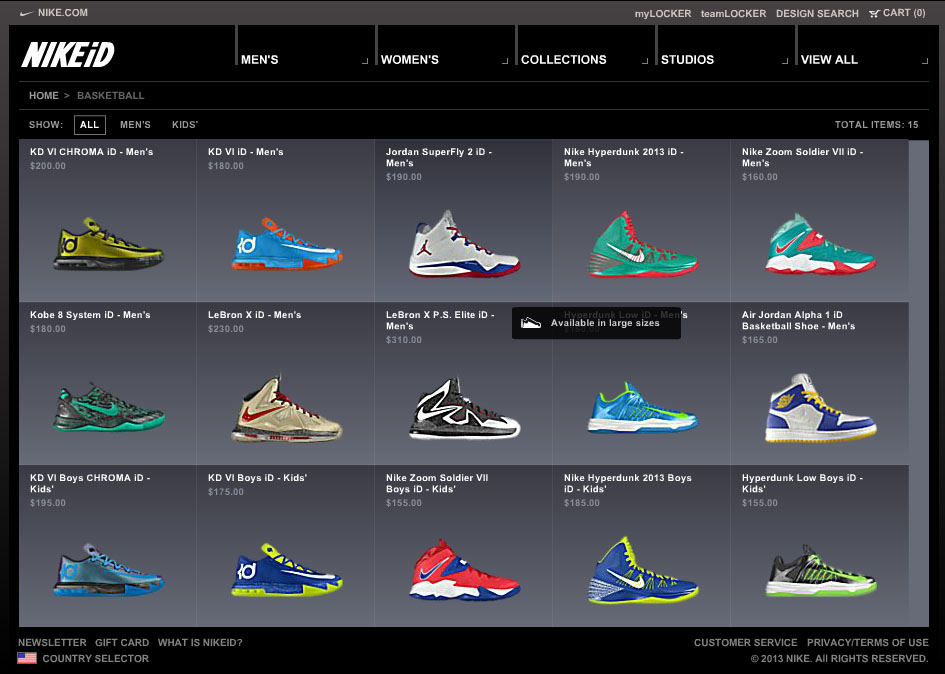 Step 2: Here I have picked the Jordan Super.Fly 2 iD to start customizing. Remember the Jordan's signature elephant print debuted on the 1998 Air Jodan III? Yes! You can now put the elephant print on the tongue and lining of this shoe. It is going to be cool to have this legendary print on your custom basketball shoe. Don't rush as the journey has just begun! Once you have click on the start customizing button, you will be redirect to the customization page. The top panel with number is all the steps you need to go through in order to complete your design. You will also see a color panel on your left. That's where you can customize the shoe according to your preference. For the Jordan Super.Fly 2 iD, you can choose any color to put on the tongue, lace loops, lace, Jordan logo, midsole, midsole accent, and outsole.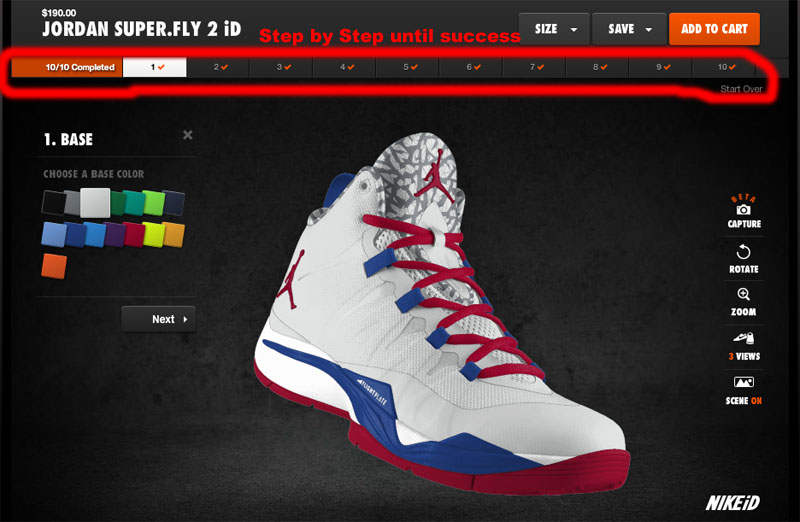 Step 3: One important thing for a custom basketball shoe is the unique ID. This can be done in step 9 and 10. You are allowed to choose a heel iD and inside tongue id. This is to name your shoe and make it only one. Once you have completed the design, you can use the right panel to capture an image, rotate or zoom it to view 360 degree. If none of the degree makes you unsatisfied, you can add to cart and place the order. Price will be shown at the next page when you enter your shipping address. That is how to customize your own basketball shoes in simple three steps.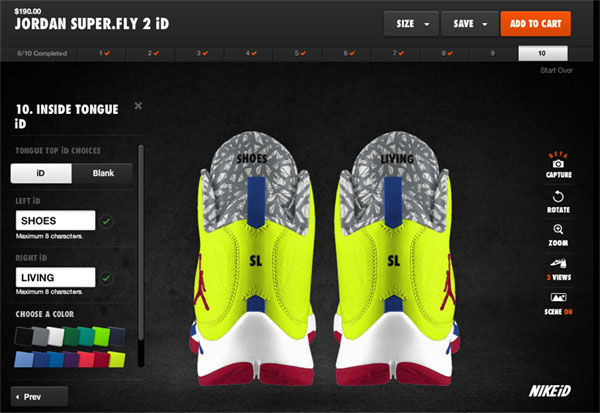 Want more unique basketball shoes? You might not want to miss these: Customize Your Own Jordan Shoes, Make Your Own LeBron James Shoes, Customize Your Own Kobe Bryant Shoes.