With a few hundred dollars, you can get the newest KDS basketball shoes. You can buy cheap KDS shoes under $150 dollars when they are on sale. However, there is a chance to customize your own KDS shoes if you want a pair of Kevin Durant Shoes that look different from others. This is how you can look very different when you walk to the basketball court near to where you live. While someone else is wearing KDS 6 or KD VI Elite, you are wearing something very unique.
For those who used to make your own Nike shoes, you should try to design your own KDS shoes. If you have never make a pair of custom Nike shoes, you must try it. The fun to customize your own Kevin Durant shoes is baffling until you try it your own. It will be ideal to add in a pair of custom Keven Durant shoes to your collection if you already have custom Kobe Bryant shoes and customized Jordan shoes.
How to Customize Your Own KDS Shoes Online
Nike official websites allow any online users to customize shoes. You can create your own KDS shoes for men, women, or kids. It is free to do it if you do not plan to buy it. Let's get the party started.
Step 1: First of all, go to Nike official website and click on the CUSTOMIZE button on the top bar. You will be redirected to NikeiD page. Look for Kevin Durant shoes and enter to the page. Enter this link to your web browser if you can't find the page – store.nike.com/us/en_us/pw/kevin-durant-shoes/8scZbrk.
Step 2: You should be able to see a lot of KDS shoes listed in this page with price tag. Shoes that tagged with "Customize It" are the models that you can build and order, for example, Nike KDS KD7 iD. Click on your desire KDS shoes and proceed to next step.
Step 3: At this page, you will see a sample KDS shoe appear in front of you. Click on the shoe to start customizing. Notice there is a color panel on your left. The sample shoe will change accordingly every time you select a color on each part of the shoes.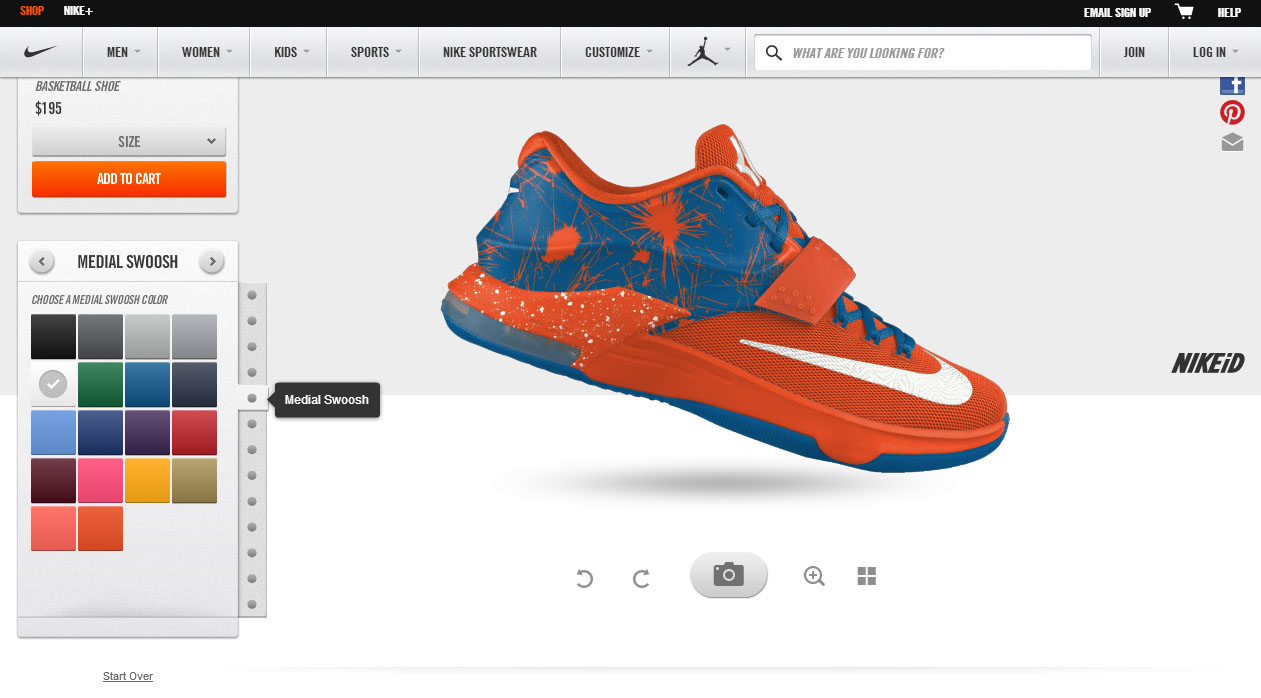 Step 4: Continue to design your shoe for each part of the shoes including quarter, upper, strap, Swoosh, medial Swoosh, dynamic Flywire, lining, lace, midsole, airbag, and outsole. For some KDS shoes like the KD7 iD, you are allow to choose an outsole type among solid, translucent, XDR outdoor, or Multi. There won't be any extra charges on this.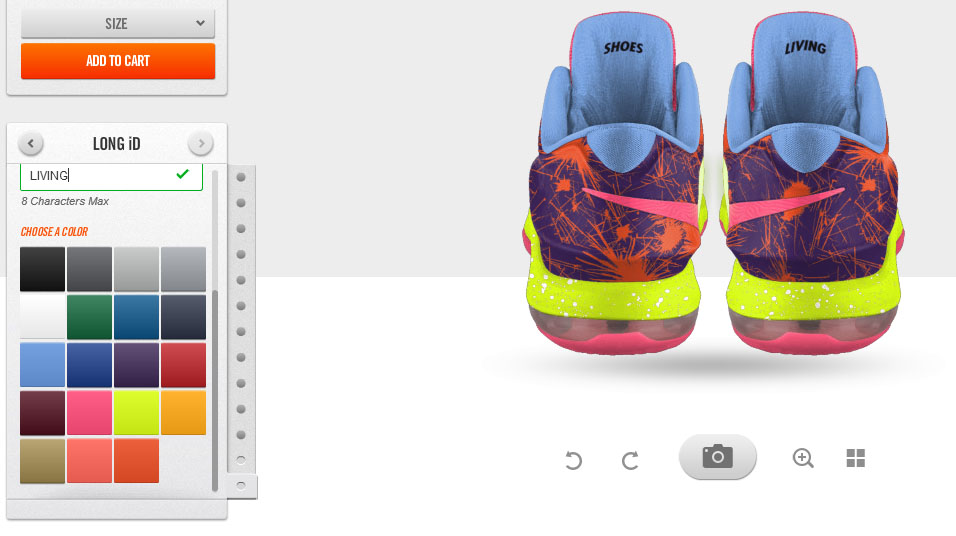 Step 5: Lastly, add a short iD to your shoe. You are allowed to add up to 2 maximum characters on each shoe. Then, add a long iD up to a maximum of 8 characters on it.
There are many shoe websites that sells KDS shoes online but they don't custom build one for you like Nike. You can place an order with Nike if you would like them to custom make one for you. After completing your work, you may try to customize your own Jordan shoes and LeBron James shoes. Let us know which shoe is better once you done it. LeBron James? Jordans or KDS? A new 2014 KDS shoe looks new in 2014 but the design will be outdated in 2015 or 2016. Nevertheless, the KDS shoe you customize it with your own creativity will look new even in 2017 or 2018.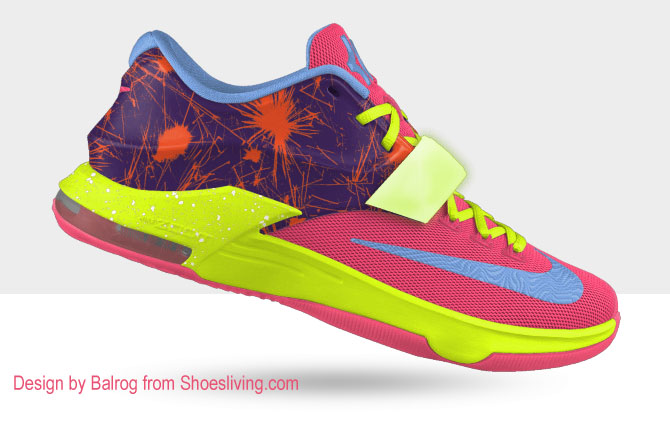 Customize Your Own KDS Shoes online – Custom Kevin Durant Shoes