Everyday, there are thousands of people are learning how to design and customize Jordan shoes online. Customized Jordan 5, Jordan 11, Jordan 4, or Jordan 1, you name it and people have done it. We have posted a tutorial to customize your own Jordan shoes since day one. It has proven that the tutorial is very useful because we received a few good responses from our online readers. People sent us their design and here we have picked a few very attractive customized Jordan shoes. It is not a top 10 list but it is an awesome thing to share it here. They are very unique and special Jordan shoes which you couldn't find any of them in the market today. The only way to get them is to do it your own online.
Customized Jordan Super.Fly 2 iD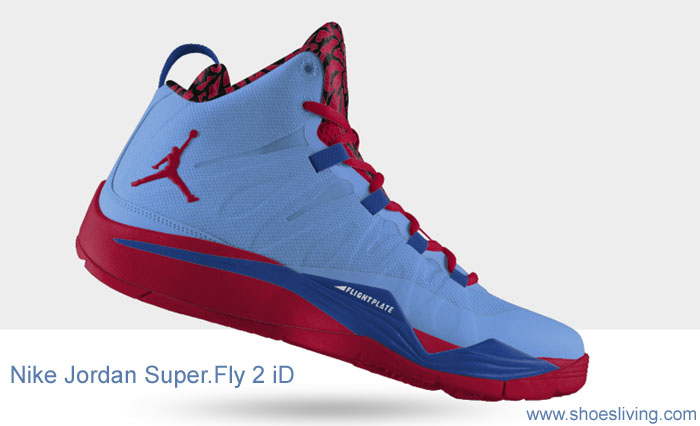 This Jordan Super.Fly 2 iD is designed by one of Shoesliving.com readers from Seattle. It costs $190 to put your own design on this shoe and you can place an order from Nike iD online store. University blue is used as the base color of the shoe. As for the base, Gym red is chosen.
Customized Jordan Spizike iD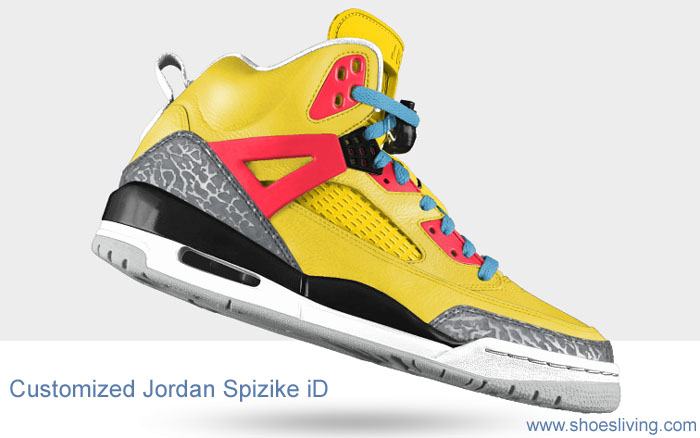 The NIKE Jordan Spizike iD shown here is designed my Shawn Michael from Arizona. Tour yellow was used as the base color while the midsole remain white. The designer spices up the shoe by placing Solar Red to the strap. Overall it looks nice and inimitable.
Customized Nike Jordan CP3.VII iD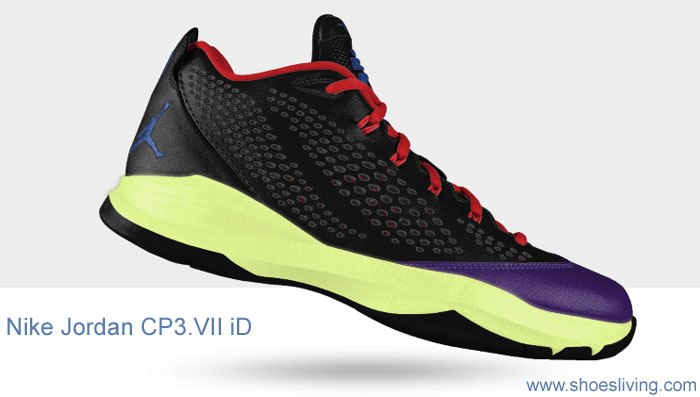 Here comes the third customized Jordan shoe of the day – Nike Jordan CP3.VII iD. The standard red/white design was originally made for Chris Paul. But now someone from Chicago sent us this design. It is a very future-looking shoe but this one somehow looks like a retro Jordan shoes from the '80s. What do you say?
Customized Nike Air Jordan Alpha 1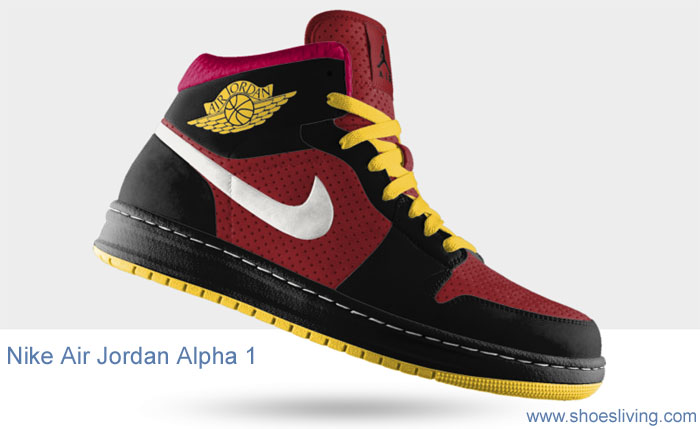 After so many years, the Nike Air Jordan Alpha 1 is still remaining one of the most sought-after Jordan shoes. Many people love this shoe and they want to put their on design on it. One of our readers from Australia sent us this design. It looks so retro yet so innovative. The combination of black and red often give you a great feel.
Customized Nike Jordan CP3.VII iD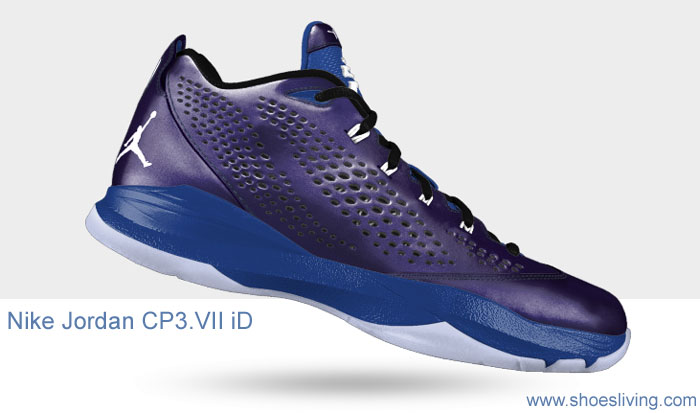 Have you ever dream to own a Nike Jordan CP3.VII with your own name on it? What about customize one with blue/purple chroma style? It looks ultramodern and will never out of fashion.
These Nike related stuffs will spark your interest for sure: Customize your own Kobe Bryant shoes, Make your own LeBron James shoes, Customize your own Nike Elite socks.
So, what do you think about the 5 customized Jordan shoes above? Don't like any of them or do you have a better Jordans shoes? If you have design or make your own Nike shoes using the online software, please do not hesitate to send us your design using the contact us function available in this website.