The top 10 Zumba shoes listed here are the most suggested by Zumba instructors. They are the best Zumba shoes for Zumba dance and all kinds of Zumba fitness program. Besides, the shoes listed here also received hundreds of positive feedback on the internet from people around the world. Therefore, you may use this list as your starting point to hunt for the best Zumba shoes that fit your feet like a glove.
As a Zumba student, it is very vital to buy the right Zumba shoes for your exercise. A proper Zumba shoes will give you a better result. As a Zumba instructor, it is also important to recommend the right shoe for your student. There are many famous shoe brands that build shoes for Zumba dance and other Zumba exercises including Ryka, Bloch, Capezio, Nike, Asics, Adidas, Reebok, New Balance, Puma, and more.
Top 10 Best Zumba Shoes
Ryka Women's Studio D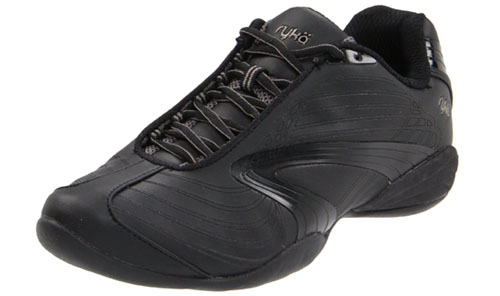 The Ryka Women's Studio D is one of the best rated shoes for women who want to wear it for Zumba dance, Zumba fitness workout, aerobics, or any other high-impact exercises and dance. Lightweight, breathable sole and smooth bottom design are the key features that make this shoe as a top choice for Zumba lovers.
Bloch Boost Dance Sneaker
Bloch Women's Boost Dance Sneaker is a very unique shoe in the market because it has a 1 1/4 inches heel and ¾ inch platform. This shoe comes with a built-in arch support and a variable lacing system underneath to provide the utmost comfort. High density outsole, lightweight midsole, and flexibility are three extra points given to this shoe.
Zumba Fitness Z-Kickz II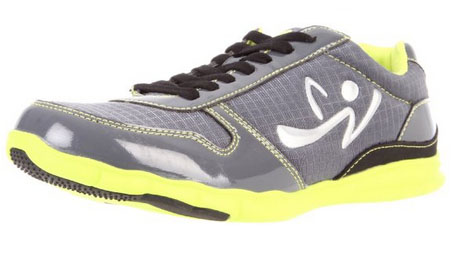 The Zumba Fitness Women's Z-Kickz II Dance Sneaker is definitely a unique shoe that specially made for Zumba dance and other Zumba related exercises. The design is more than just a Zumba shoe because you can match it with jeans and go for shopping! From sliding to jumping to breaking, this shoe won't let you down.
Capezio DS24 Rockit Zumba Shoes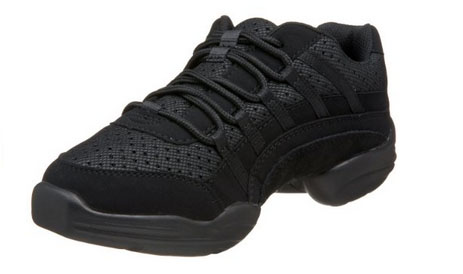 Jumping, twisting, spinning, turning, and breaking are those common movements in a Zumba dance. Every movement counts and it is important to have the right shoe to rock on the floor. The Capezio Women's DS24 Rockit Dance Sneaker makes all these movement easier with a flat box-designed for your toe and a padded Achilles notch.
RYKA Influence
RYKA is a top rated brand when it comes to Zumba shoes. Except the Ryka Studio D, Ryka Influence also another top recommended shoes for Zumba and aerobics. High quality rubber is chosen for the rubber sole. Lateral stability, lightweight, breathable, and flexible are all packaged in this shoe.
Ryka Exertion
You won't have a feeling that you are wearing a shoe even you have put on Ryka Exertion. This is because it is an ultra-lightweight shoe. Ryka Exertion is designed to give you the "Not Wearing Anything" feeling. The designer also gives an extra room for front toe so that your toe can breathes while performing Zumba dance. Either you are performing Zumba dance on wood floor or carpet floor, this shoe won't let you down.
Nike Flex
Nike Flex received a lot of positive feedback on the internet due to the comfort it offers. In addition to comfort, this shoe offers a lot of freedom of movement therefore it is a great option for Zumba dance. Other than Nike Flex, you may also consider Nike Free Run or Nike Musique although they are not designed for dancing. Instead, you can also make your own Nike shoes for Zumba dance. See also: Best Nike Zumba Shoes.
Bloch Lightening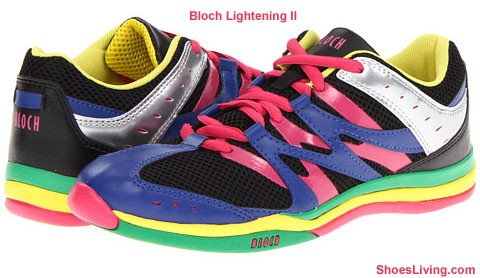 Just like Bloch Capezio, the Bloch Lightening is specially designed for dancing. It comes with a spin spot to protect your joints. The best selling point for this shoe is the weight. It weigh very light and it supports every moment.
Ryka Moxie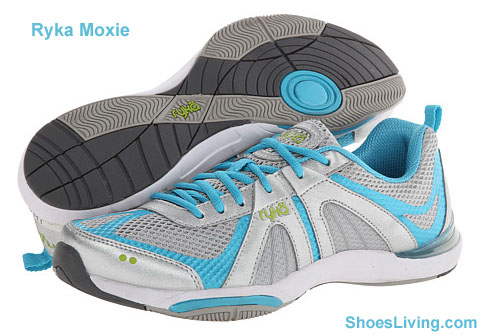 The Ryka Moxie is yet another shoe to be considered because it is designed exclusively for Zumba. It is good for people with an average to narrow width foot as well as an average to low arch. For those who have a higher than average arch, you may consider other Zumba shoes.
Ryka Transition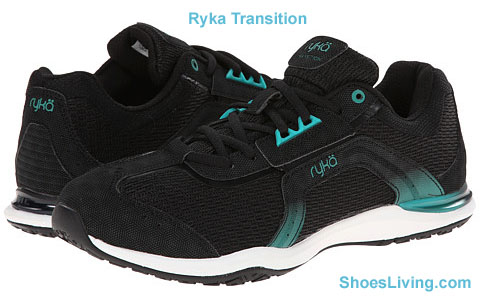 Ryka Transition is one of the best Zumba shoes that is highly recommended by many Zumba instructors. Perhaps your instructor is also wearing this shoe. With great heel cushion lining and high quality sole, it is very flexible to perform spins and turns. Other than practicality, Ryka Transition is available in different colors and it definitely makes you feel good to wear it.
Things to Consider when Buying Zumba Shoes
The best Zumba shoes often depend on your foot and the surface you dance on. This is one reason that the top 10 best Zumba shoes above doesn't come with ranking. You should consider the top 10 shoes listed above based on light weight, stability, breathable, and ample room for toes. Amazon, eBay, Zappos, or nearby local stores are always the best place to buy cheap Zumba shoes.
Last but not least, regardless of whom you are, a Zumba instructor, a Zumba student, or a beginner to Zumba dance, you are welcome to share your experience in finding the best Zumba shoes here.