Why not customize your own Chacos if you are vacillating on choosing a pair of right Chacos shoes? Ready-made Chacos shoes could have these problems – Right color but inappropriate style; Amazing design but not your preferred color; Right color, right size, and right style but it doesn't has your size. As a result, design your own pair of Chacos shoes is always a correct thing to do. Since autumn is coming, it is recommended to follow these luscious steps to create one Chacos for you or your loved one as a present.
Step 1: Just like how you design your own Converse, finding the right website to create your shoes is important. Here I would like to recommend you to go to Chacos official website. In order to save your time Googling, you can click on this direct link to customize your own Chacos online.
Step 2: Unlike Jordan or Vans, Chacos does not offer many selections. It offers only Z/1 sandal, Z/2 sandal, ZX/1 sandal, and ZX/2 sandal. Basically, they are single strap, single strap with toe loop, double strap, and double strap with toe loop. At this page, choose any type of sandal you prefer and click on it to begin the customization. On your left is Men's and Women's is on the right.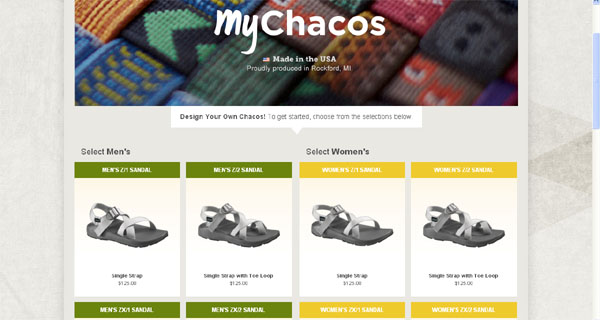 Step 3: An online flash program will be appeared once you click on your desired shoe. You are allowed to choose a blank Chacos or a shoe with preset color at the starting point. Select a size and size to go to next step.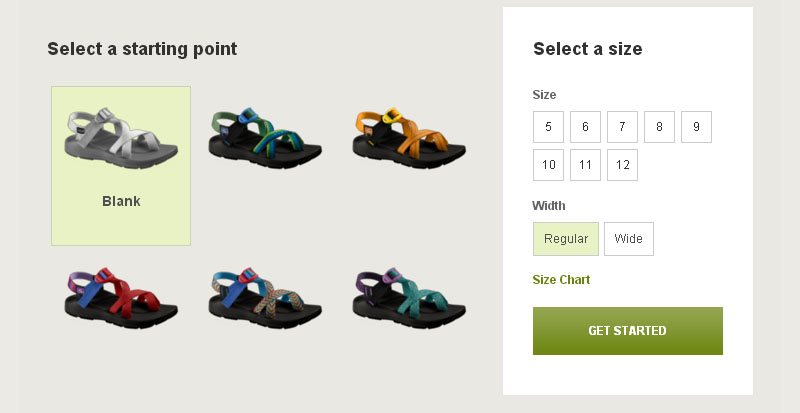 Step 4: Here you will see a sample shoe in front of you with a color panel on your right hand side. You can select any pattern or colors you want by clicking the shoe part in the display image. For a Z/2 sandal, you can customize its webbing, heel leash, heel riser, buckle strap, buckle, stitching, footbed, sole, and the logo badge. It takes a few seconds to refresh every time you select a pattern or color. All you need is your own creativity, the rest of the thing let the online program handle it.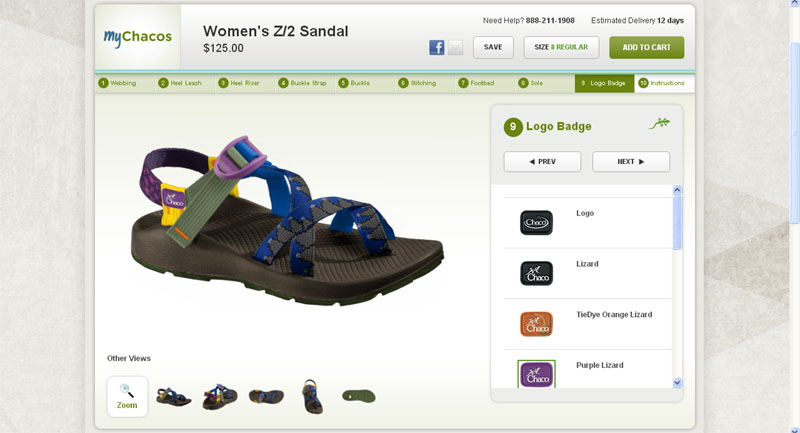 Step 5: View the shoe from head to toe and from toe back to head with the 360 viewer function. Zoom it to view it clearly if you are not sure about the design. Go to step 10 and click Add To Cart if you are very satisfied with your design. Please understand that there are no returns on custom sandals. Once you have placed your order, you can't cancel it because this is a custom-made Chacos. Generally, you will receive your sandals in 12 days.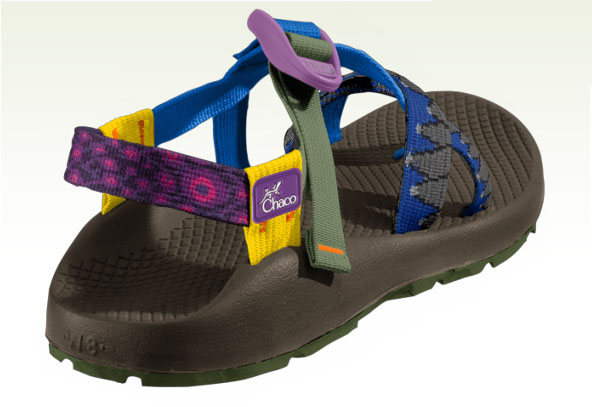 A customized Chacos Sandal
See also: Design Your Own Shoes