You can design your own Asics running shoes online according to your training plan. A pair of customized Asics running shoes is something important to achieve your running goals. It is essential to improve your training, build your endurance, run faster, or whatever your objective might be. Many runners thought they can go faster with a good workout plan such as distance and pace. But they can actually go even faster with a pair of right running shoes that meets their requirement perfectly. It is beneficial for a man or a woman to train using a pair of custom made shoes. If you already have your own training plans and running goals, why not follow these easy steps to design your own Asics running shoes for marathon or other race distances?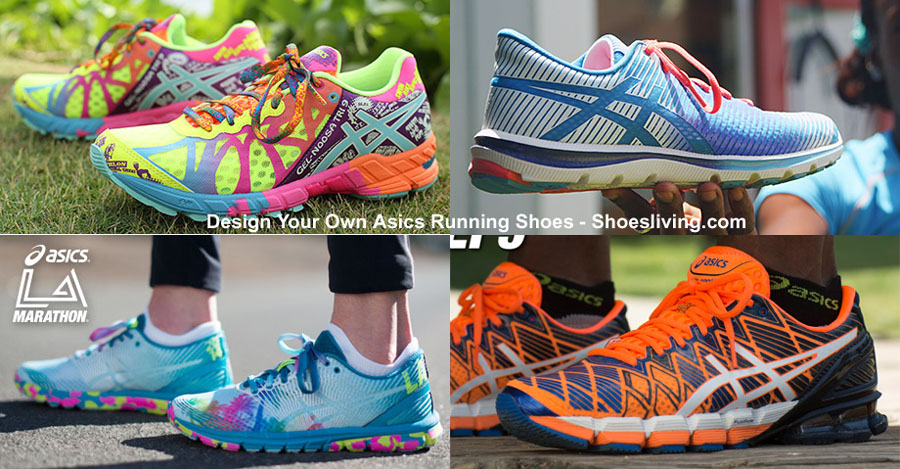 Design your own Asics running shoes is definitely something great to do
Step 1: First of all, access to myasics.us if you are a U.S citizen. For runners who live in Australia, you can go to my.asics.com.au. You will see a big banner at the website saying 78% of My Asics runners achieve their running goals. Whether you are look for build-up, race-pace, comfortable, fast, or jog, just hit the "Get Started" button to begin.
Step 2: Select a distance that you plan to run. For example, Marathon, Half marathon, 10 km, 5 km, 10 mile, or 5 mile. It is important to key in the right information because each distance indicates something thus the shoes will be built in different way. You can check "I'm training for an event" if you have the details of an event you are joining. Now enter your goal for the event you are joining. How many hours, minutes, or seconds you plan to complete the running?
Step 3: Now you need to set your current record into Asics online system so that the program is able to create a plan for you. Lastly, enter your gender as well as your age. Click "Get your plan" and you will see a training plan appear at the next page.
Once you have your training plan with you, you can look for a pair of Asics running shoes according to it. A few popular Asics running shoes are Gel-Kayano 20, Gel-Super J33, GT-2000 2 (Good for flat feet), Gel-Kinsei 5, and Gel-Noosa TRI 9. Other than these, Asics online store also offers a list of nice running shoes for different kind of occasion. So, are you ready to design your own Asics running shoes online?